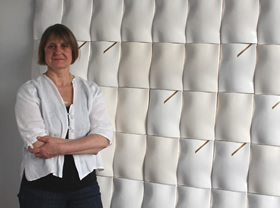 Regina Heinz is known internationally for her tactile ceramic sculptures with highly distinctive abstract designs, tessellated and integrated into softly undulating forms. Her striking new collection of architectural ceramics is a distillation of her work as an artist. They are made up of individual, three-dimensional 'tiles' that can be combined in different configurations to create unique, site-specific installations.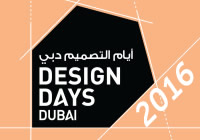 Whether as a single free standing sculpture or enhancing a whole wall, her work combines sculptural sform, colour and pattern in a unique way. The undulating surface adds texture and a sculptural quality that animates each plane with rippling patterns of light and shadow.
Poised between art and design, her beautifully crafted forms employ a combination of ceramic skills.
Chosen from a technical palette in response to specific projects or requirements, they include hand-painting, high-gloss glazes, gold-enamels, transfers and ceramic printing.
Regina's ceramic art is for public spaces and domestic settings alike, "I like to think the finished artworks are sculptural paintings of and about the context in which they exist."